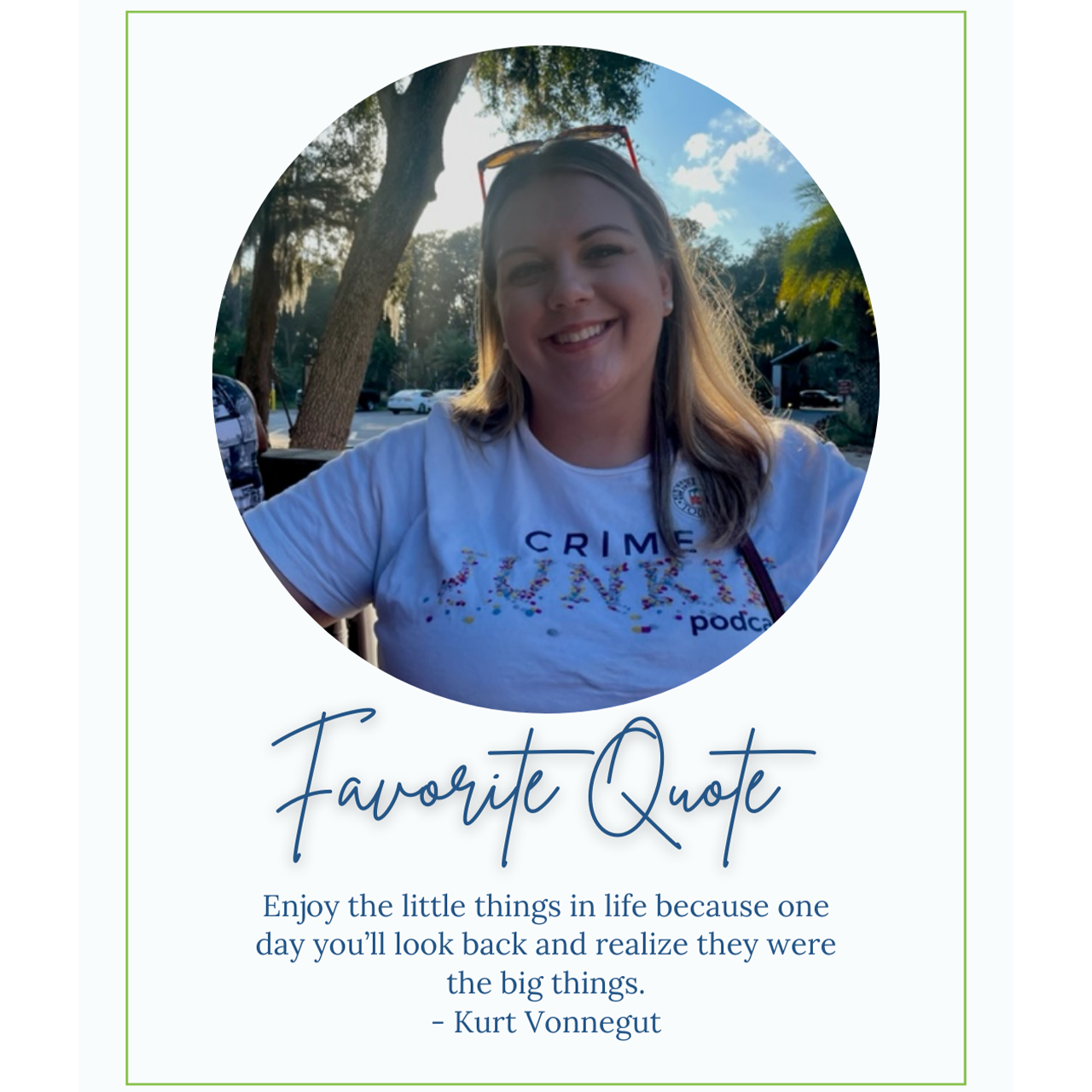 Katie Crutcher - Tax Admin
Katie began her role as Tax Admin in June 2023. She plays a vital role in the management and tracking of tax returns, e-filing and paper filing returns, and sorting, scanning, and securely storing crucial tax documents. Her commitment to detail and accuracy is critical to the success of our tax team.
Katie is a logical and rational thinker and enjoys solving complex problems and finding the best solutions.
She lives in Jacksonville and spends her time with her two new energetic puppies, Archie and Patty. She treasures her time with her husband and 9-year-old daughter and often spends her time gardening, reading, cooking, and crafting.
Myers Briggs Personality:  ISTP
Logical
Rational
Critical
Factual
Reserved
Independent
Adaptable
Puppy loving
Green thumbing